For your MTB outings, Nature Bike has chosen the KTM KAPOHO 2973
You thus have on the one hand:
- a high-end bike developed by a brand whose reputation is well established!
- and on the other hand a latest generation engine developed by Bosch (market leader), namely the Performance CX Generation 4 developing 85Nm.
All supported by a 625Wh battery that will make your pleasure last up to 120 km!
Four assistance modes are available via the intuitive Bosch PURION console: Eco, Tour, EMTB, and Turbo. The 160mm of suspension travel (front and rear), the large diameter hydraulic disc brakes, the telescopic seat post, the 12-speed Sram derailleur and the differentiated wheels (29 '' at the front and 27.5 '' at the rear) provide the KTM Kapoho with exceptional driving comfort in all circumstances and incredible crossing capacities!
Nature Bike has created routes that will allow you to exploit the potential of this bike, to try it is to adopt it!
For your sporty and emotional rides, we offer the KTM KAPOHO. Real mountain bike, it will take you everywhere whatever the terrain.
For your VTC outings, Nature Bike has chosen the Winora Sinus iX10
Nature Bike has selected the Winora Sinus iX10 to make your walks pleasant and comfortable.
Equipped with the very powerful last generation Bosh Performance CX motor and a 500Wh battery, the coasts of our beautiful hilly region will no longer be a problem.
This bike is perfectly equipped for long rides: its wide tires, lockable fork, lighting and hydraulic disc brakes ensure optimal comfort and safety.

For even more practicality, Nature Bike has added a front basket, a smartphone holder and an anti-theft device attached to the frame.
And if you have young children, it is possible to install a baby seat, a two-seater trailer or a follower bike on request!
Nature Bike has created routes that will allow you to discover the surroundings in a cool way ...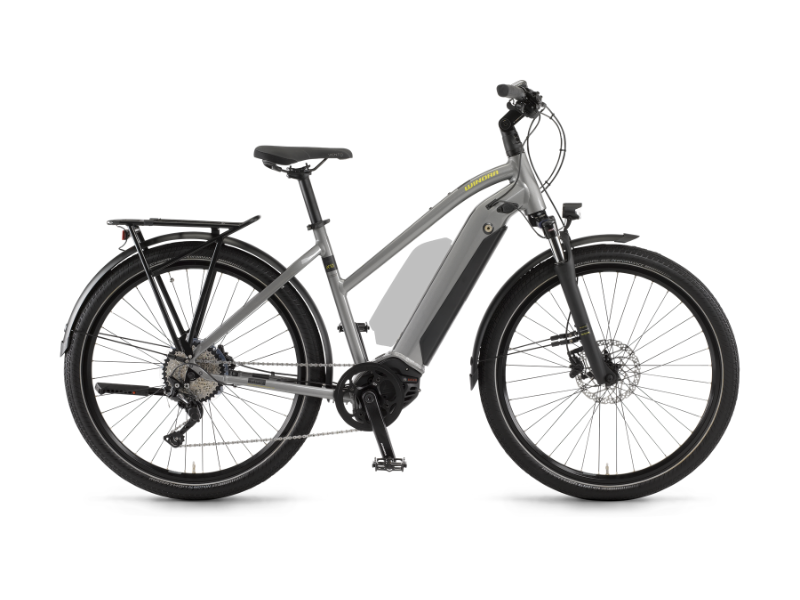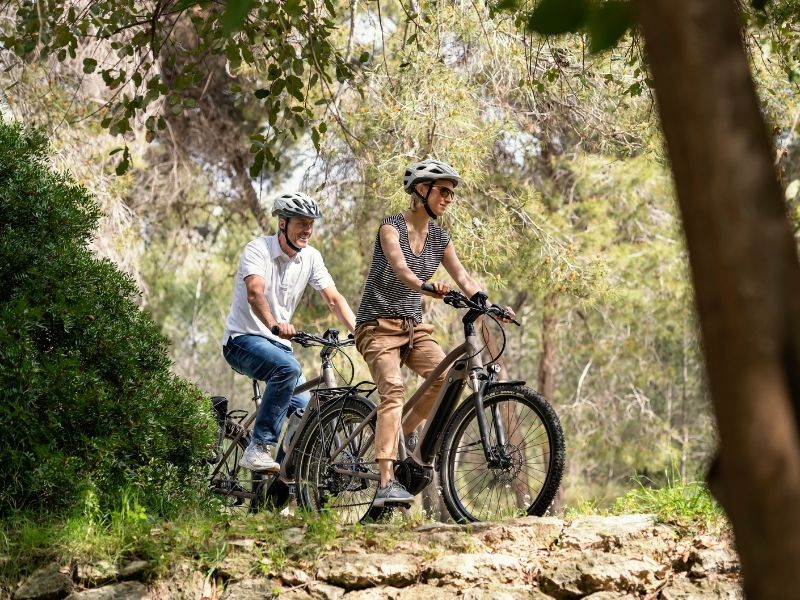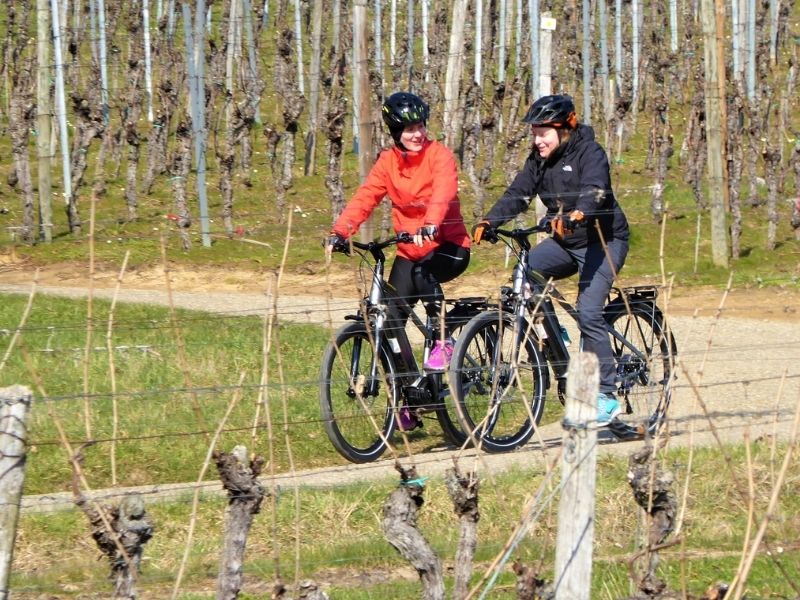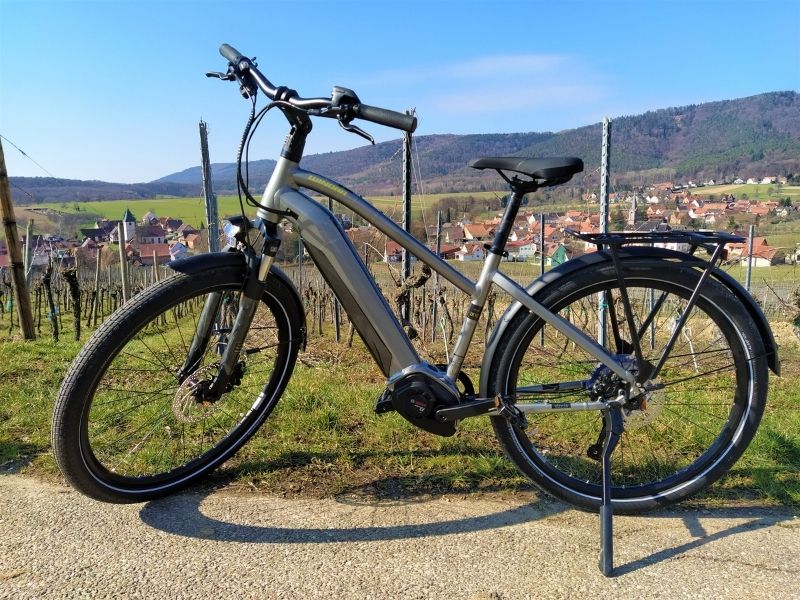 Want to discover the region quietly and comfortably? The Winora IX10 mountain bike is made for you.